The research is conducted in cooperation with five international experts who will serve as an advisory board to be consulted in relation to the milestones of the project. Apart from serving as advisors, their role will be to take part in seminars, give presentations about their own work and provide feedback and support regarding the interpretation of results and the dissemination of findings through international publications and seminars.
The following experts have confirmed their participation:
Mary C. Beaudry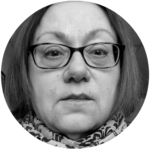 Mary C. Beaudry (Archaeologist – PhD) is Professor of Archaeology, Anthropology, and Gastronomy at Boston University (USA), where she teaches historical and contemporary archaeology, archaeological theory, and material culture studies. She has authored, co-authored, edited, or co-edited 10 books, the most recent of which is Archaeology of Food: An Encyclopedia (Rowman & Littlefield, 2015), co-edited with Karen B. Metheny. She has published over 100 articles and book chapters and is co-editor with Karen B. Metheny of a new international book series, Archaeology of Food, published by University of Alabama Press.
Laurie Bertram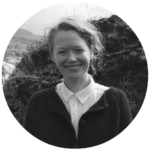 Laurie K. Bertram is an assistant professor of Icelandic descent at the University of Toronto in the Department of History. Her research focus on gender, material culture and migration in North America and Iceland. "Main Street Vikings: Making Icelandic-North Americans, 1870 onwards," her forthcoming book, (UTP) studies the formation of Icelandic immigrant identity and culture though alternate media, including food, "Viking" souvenirs, ghost stories and immigrant fashion.
Tim Flohr Sørensen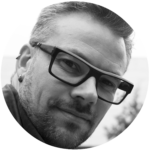 Tim Flohr Sørensen (Archaeologist – PhD) is currently an Associate professor of contemporary archaeology and archaeological theory at the Saxo Institute, the University of Copenhagen. His current research focuses on processes of ruination and the unfinished, and central epistemological challenges to archaeology, such as absence, fragmentation, vagueness and tracelessness. He co-authored Materialitet(2012, Forlaget Samfundslitteratur) and published articles in several international journals includingArchaeological Dialogues, Journal of Material Culture, Journal of Contemporary Archaeology, and he has co-edited a special issue of Emotion, Space and Society on 'Staging Atmospheres'. He is also the co-editor of the volumes An Anthropology of Absence (2010, Springer Press), Materialities of Passing (2016, Routledge) and Elements of Architecture (2016, Routledge).
Bjørnar Olsen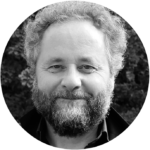 Dr Bjørnar Olsen is professor in archaeology at the Department of Archaeology, History, Religion and Theology, at UiT The Arctic University of Norway, Tromsø. His research interests include contemporary archaeology, memory, thing theory and Sámi studies, and he as published widely on these matters. His latest books are "In Defense of Things: Archaeology and the Ontology of Objects" (2010), Persistent Memories: Pyramiden – a Soviet Mining Town in the High Arctic (2010, with E. Andreassen and H. Bjerck), Archaeology: The Discipline of Things (2012, with M. Shanks, T. Webmoor and C. Witmore), and Ruin Memories: Materialities, Aestehtics and the Archaeology of the Recent Past (2014, editor with Þóra Pétursdóttir). Bjørnar is director of the current projects Object Matters and Unruly Heritage (together with Þóra Pétursdóttir), both funded by the Norwegian Research Council. bjornar.olsen@uit.no
Ewa Domanska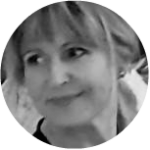 Ewa Domanska is a Professor of Human Sciences, Department of History, Adam Mickiewicz University in Poznan, Poland and a recurrent visiting associate professor at the Department of Anthropology, Stanford University. He is a President of the "International Commission for the History and Theory of Historiography" (CISH); a member of the Committee of the Cultural Sciences as well as an expert of the Committee of Historical Sciences of the Polish Academy of Science. Domanska is the author and editor of 20 books and numerus articles published in Poland and abroad.
Her teaching and research interests include comparative theory of the humanities and social sciences, history and theory of historiography, ecological humanities, ecocide and genocide studies. Recently she published: Nekros. Wprowadzenie do ontologii martwego ciała [Necros: An Introduction to the Ontology of Human Dead Body and Remains]. Warszawa: Wydawnictwo Naukowe PWN, 2017, pp. 370 (in Polish); "The Eco-Ecumene and Multispecies History: The Case of Abandoned Protestant Cemeteries in Poland," in Multispecies Archaeology, ed. by Suzanne E. Pilaar Birch. New York: Routledge, 2018: 118-132; "Animal History". History and Theory, vol. 56, no. 2, 2017: 265-285; "Dehumanisation Through Decomposition and the Force of Law," in Mapping the 'Forensic Turn:' The Engagements with Materialities of Mass Death in Holocaust Studies and Beyond, ed. by Zuzanna Dziuban. Vienna: New Academic Press, 2017: 89-104.